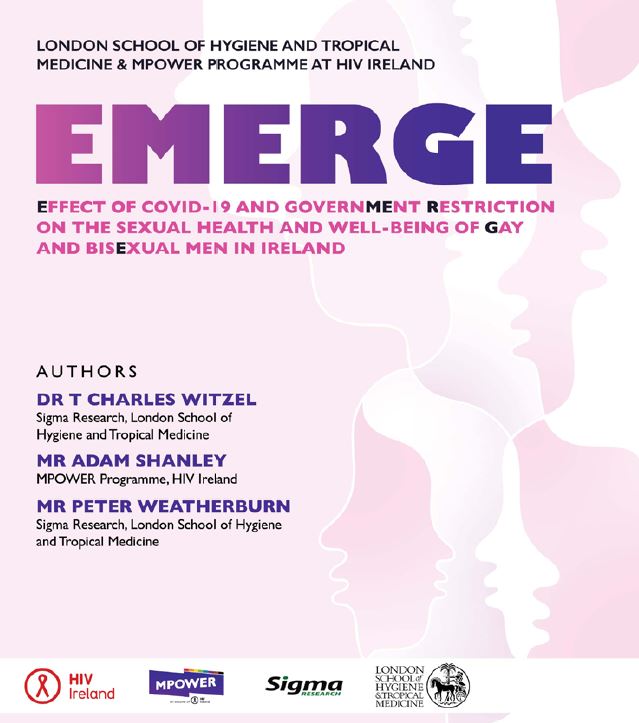 The COVID-19 crisis has had an enormous impact globally and affected almost every area of life in the countries which have been worst hit. This includes disruption to health care services, restrictions on social interactions, closures of parts of the economy, job losses and limits on social and sexual relationships. In the Republic of Ireland, COVID-19 restrictions have included national lockdowns and a tiered system of restrictions aiming to limit social contact to protect the health service and reduce morbidity and mortality.
Gay, bisexual and other men who have sex with men (gbMSM) may be at greater risk of poor health and well-being outcomes related to the COVID-19 crisis and government restrictions. GbMSM have higher rates of HIV and STIs than other groups. Closing sexual health services during the COVID-19 crisis will have disrupted gbMSM's ability to access HIV and STI testing, as well as other preventative services. In addition, gbMSM tend to have poorer mental health and higher rates of substance use compared to heterosexual people and these issues may have been made worse during the pandemic. Understanding the scale and impact of these issues, and which sub-groups of gbMSM are most affected is critical in designing
responses which will aid recovery efforts targeting these groups.
The EMERGE report (Effect of COVID-19 and government restriction on the sexual health and well-being of gay and bisexual men) is the findings and recommendations of a collaborative survey funded by HIV Ireland as part of its MPOWER programme and run by Sigma Research at the London School of Hygiene and Tropical Medicine.
EMERGE aimed to investigate the effect that COVID-19 and associated government restrictions have had on the sexual behaviour, health and well-being of gbMSM in Ireland. Recruitment of gbMSM to complete the survey took place from 4th June 2021 to 5th July 2022 (questionnaire is available here.) The EMERGE report was launched on Wednesday 9th March 2022 and included a panel discussion about the findings. You can watch it back here.
EMERGE Community Report
We have published a special Community Report to highlight some of the key findings of the EMERGE survey.