HIV Ireland is pleased to present this important study which gives voice, without prejudice, to sex workers in Ireland. The findings from the report emphasise the impact of the recently amended laws on the sale and purchase of sex arising from the Criminal Law (Sexual Offences) Act 2017.
The report, by Maynooth University researchers Dr Paul Ryan and Dr Kathryn McGarry with the Irish Sex Worker Research Network in conjunction with the Sex Workers' Alliance Ireland (SWAI) and funded by Open Society Foundations reflects, in their own words, the views of sex workers on how to improve Ireland's existing legislative framework governing sex work, including by ending criminalisation, and how to safeguard the health and well-being
of persons engaged in sex work.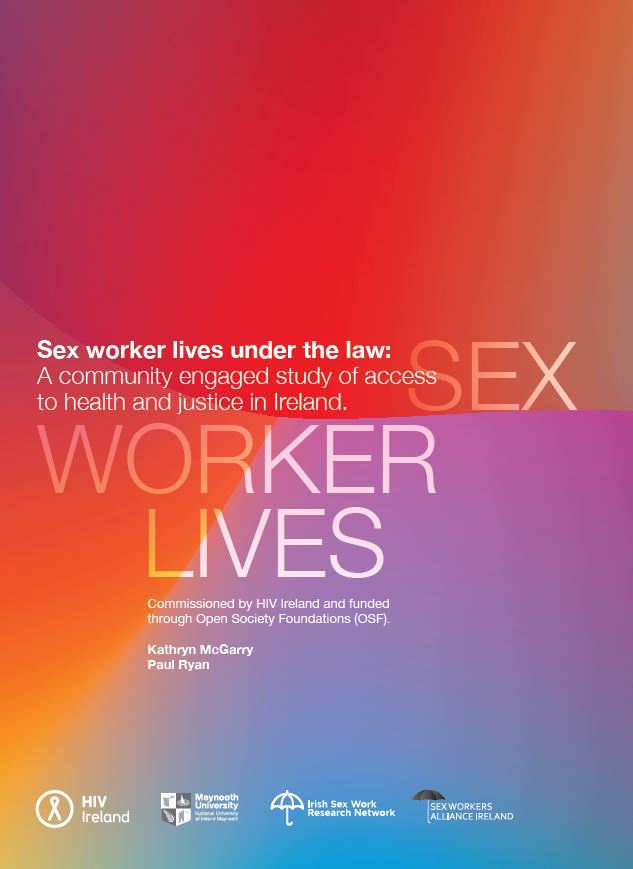 In this report, sex workers outline the impact that current legislative provisions in the criminal law are having on their health, well-being and rights. The findings and conclusions from this study are the product of in-depth focus group discussions with sex workers. In order to ensure the authenticity of the recommendations, each recommendation has been developed in direct consultation with sex workers and are presented here in their own words.
The findings from this study point to the negative impact of current laws on the abilities of sex workers to keep safe and reduce harms to their health and well-being, in line with mounting evidence from other jurisdictions where sex buyer laws are in place.
Read the related HIV Ireland Press Release, 10th September 2020.