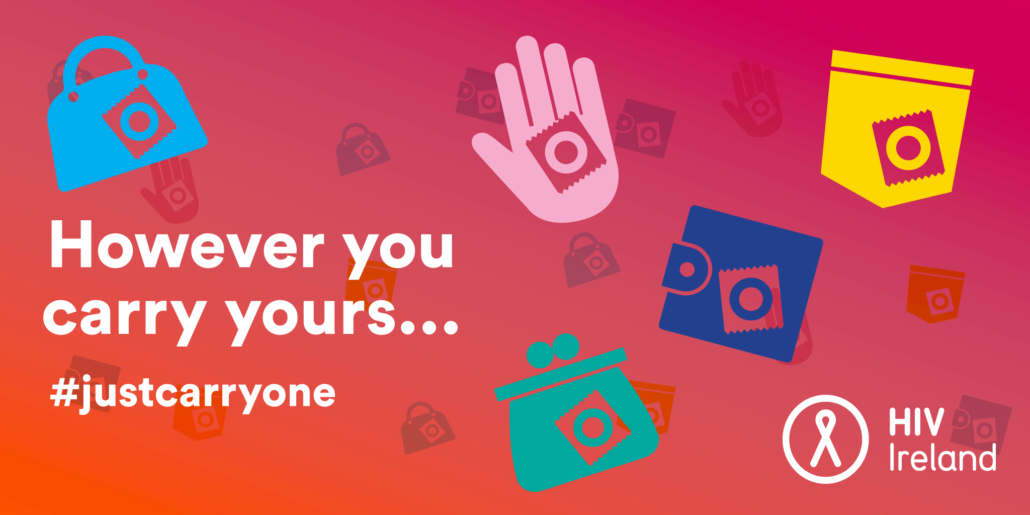 Just Carry One is a national social media campaign targeting young people, primarily those aged 17 to 25 years, promoting the consistent use of condoms to prevent sexually transmitted infections (STIs).
Launched in 2012, the aims of the campaign are:
to promote (consistent) condom use among young people as the primary method of STI prevention.
to address issues of stigma associated with condom use, and promote a positive attitude towards condom use as part of healthy sexual relationships.
to raise young people's awareness of taking responsibility for, and taking care of, their sexual health.
To complement the campaign and the campaign message, HIV Ireland also provides a free condoms service.
Dublin Bus Summer Campaign 2018
In June and July 2018, the Just Carry One campaign was promoted on Dublin Bus.  This promotional campaign was supported by Durex.
The campaign aimed to encourage the use of condoms to prevent STIs, signposting people to the free condoms service at HIV Ireland.  Posters were displayed on half of the Dublin Bus fleet and Durex contributed free condoms for the duration of the campaign.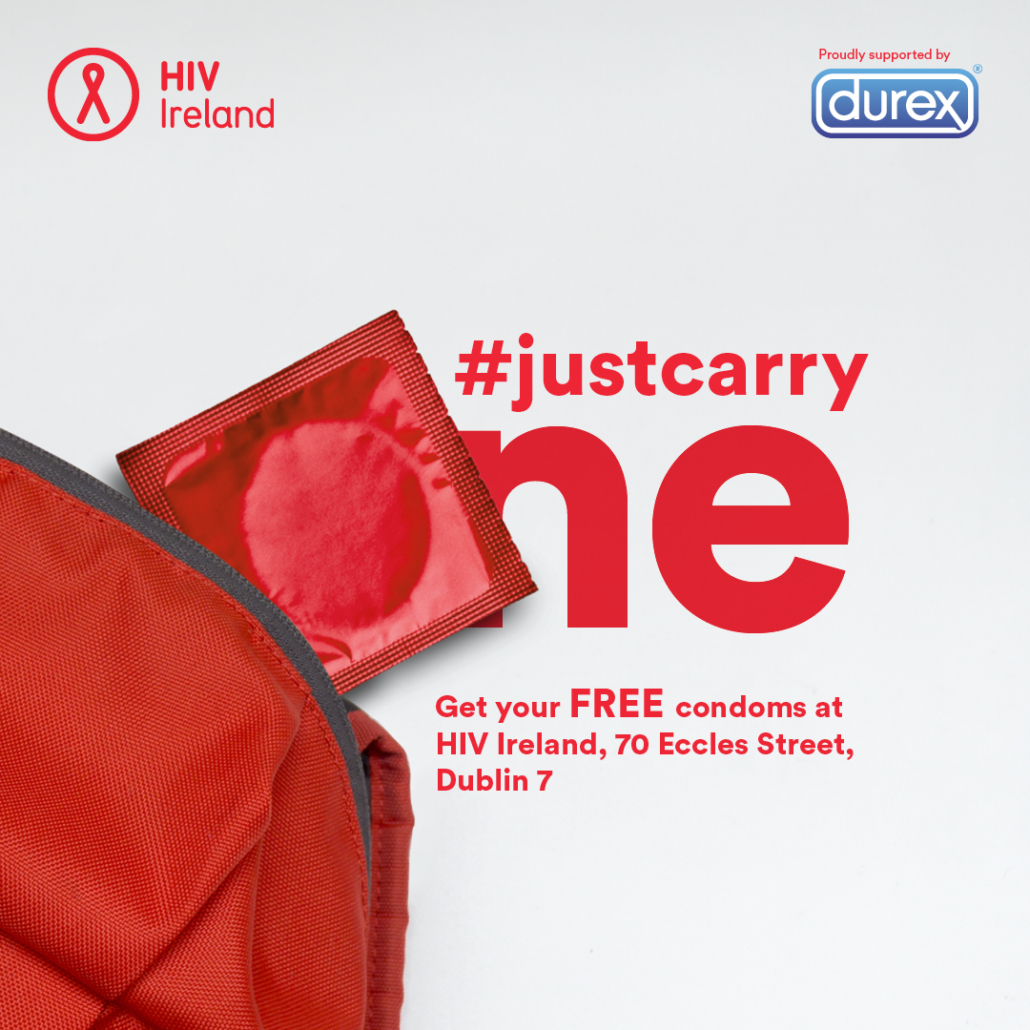 The Dublin Bus poster campaign was complemented by a social media campaign with the support of James Kavanagh, on behalf of Durex.  Competitions were held on various social media platforms with prizes supplied by Durex, and podcasts and videos were used to communicate key messages about STI prevention and testing, and encouraging the consistent use of condoms.
The campaign gained a lot of media interest with print coverage in the Irish Independent and the Irish Daily Mirror, broadcast coverage on RTE2FM (The Eoghan McDermott Show) and online coverage at buzz.ie, JOE.ie, Extra.ie, shemazing.net, SpunOut.ie, and GoDublin.info.
Over the duration of the campaign, there was a 170% increase in people accessing the free condoms walk-in service at HIV Ireland when compared to the same period the previous year, with significant increases noted in females accessing the service.