HIV Ireland offers a free condoms service as part of our Just Carry One campaign. These services are for anyone aged 17 and over.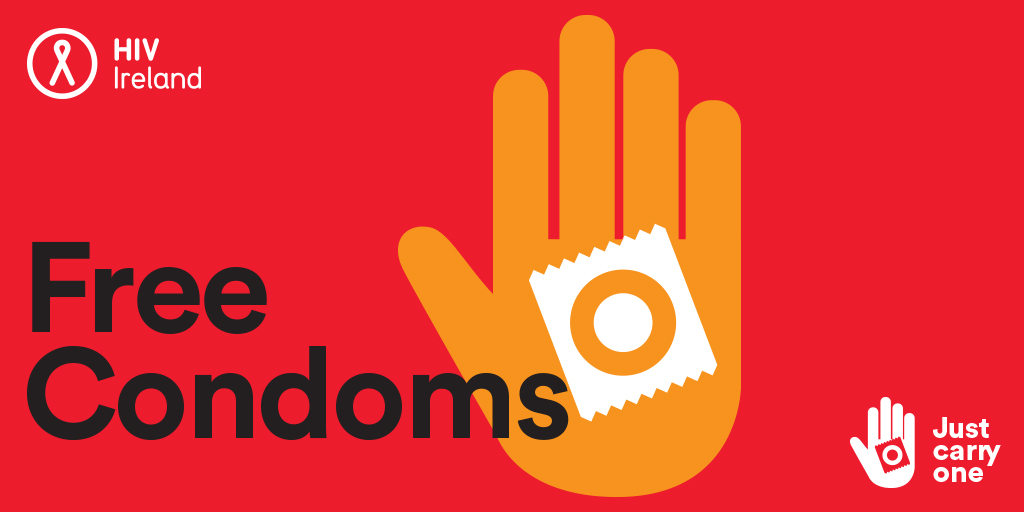 Order Online (for individuals):
Our online ordering service is currently suspended as we continue to work remotely during current restrictions.
In the meantime, you can order free condoms online from the Sexual Health Centre in Cork, from GOSHH in Limerick, or from Sexual Health West in Galway.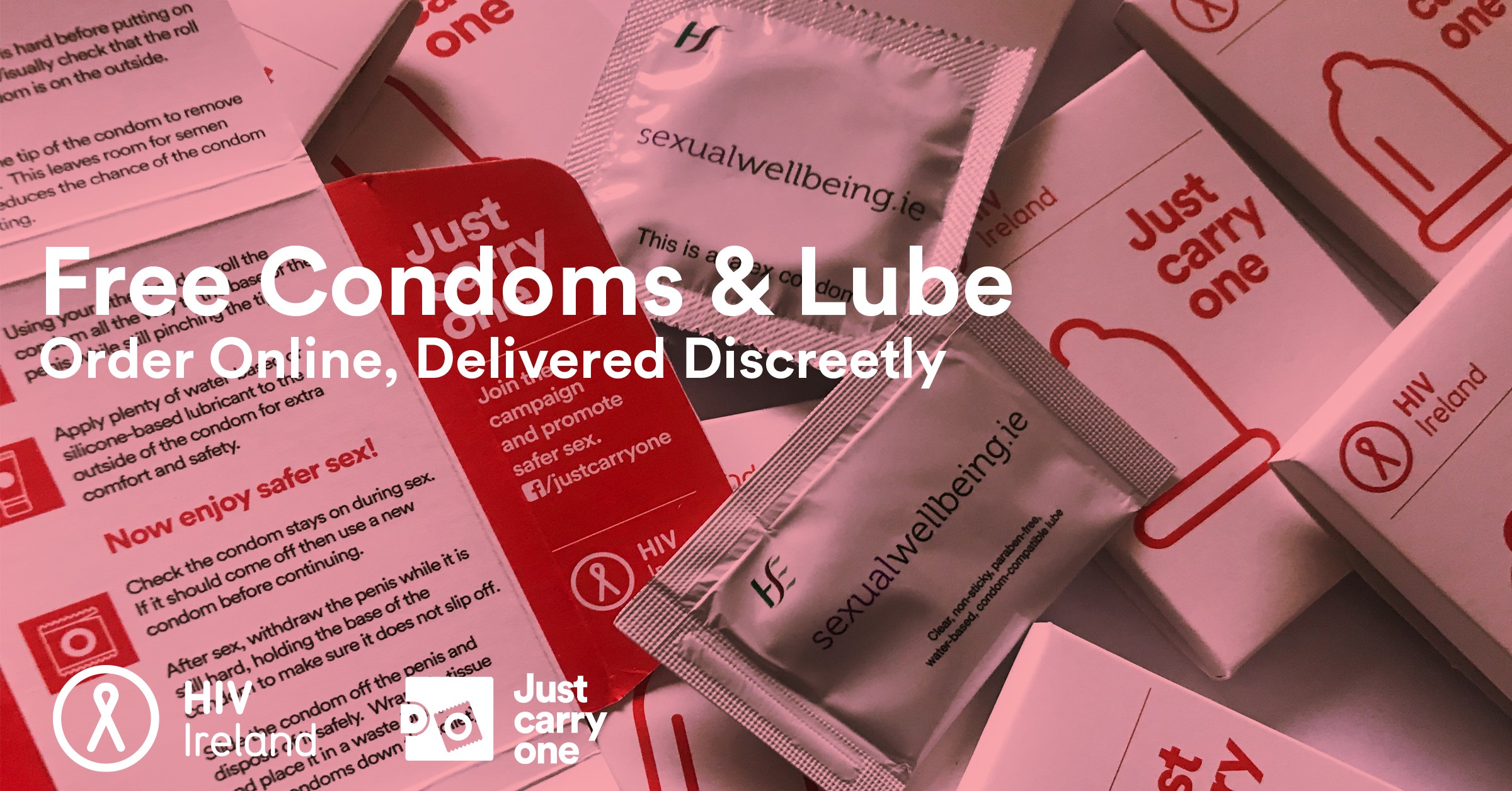 Walk-in Service (for individuals):
(Note: the walk-in service is currently suspended as our offices are closed to the public during COVID-19 restrictions).
During opening hours, free condoms can be accessed at our offices on 70 Eccles Street, Dublin 7.  Just drop in and ask at reception.
Opening hours: Monday to Thursday 9:00am to 5:00pm, and Fridays 9:00am to 4:30pm
On Request (for organisations):
Organisations involved in the promotion of HIV & STI prevention and sexual health awareness can access free condoms for distribution through their services or for specific events.  Request Forms are available here.
STIs and Testing
In addition to using condoms, testing is also an integral part of preventing STIs.  Testing is free in Ireland in public testing clinics.
Find your nearest testing clinic and learn more about STIs.