MPOWER Programme Launch 2020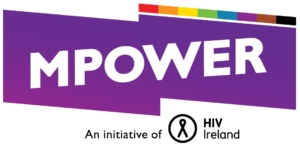 A new initiative by HIV Ireland aiming to empower gay, bisexual and trans men towards improved sexual health and wellbeing was launched on 20th February 2020 at the Irish Museum of Modern Art (IMMA).  MPOWER, a peer-led, community-based sexual health programme, is funded by the HSE Sexual Health and Crisis Pregnancy Programme.
The programme was launched at a time of rising HIV and STI notifications in Ireland.  Speaking at the launch, MPOWER Programme Manager, Adam Shanley said "Today, HIV disproportionately affects gay and bisexual men, with more than half of all new diagnoses occurring among this population, and since 2011 we have seen a consistent rise in new diagnoses."
MPOWER comprises rapid HIV testing, free resources, information and community-based outreach responses on safer sex practices and harm-reduction to promote the sexual health and wellbeing needs of the community, as well as physical resources such as condoms and lubricant. Outreach services will be offered in English, Portuguese and Spanish and made available in places men are known to seek and have sex including on dating apps, in bars and clubs and in 'sex on premises' venues such as gay saunas and sex clubs. The programme also seeks to address some of the current challenges which may impact on safer sex choices including the use of drugs before and during sex.
Tonie Walsh, Independent Curator of the Irish Queer Archive and long-time LGBT and HIV activist, spoke at the event and commended HIV Ireland for establishing the programme, saying that "the essence of community is about our duty of care to each other, it's about our duty to educate each other, it's about our duty to provide leadership where none exists, and to provide that leadership to others in society who need it, give a voice to their concerns and fears, and MPOWER is very much part of that tradition."
Executive Director of HIV Ireland, Stephen O'Hare said: "MPOWER represents a new departure for HIV testing and outreach services. By fostering a sense of ownership and empowerment among members of the community, many of whom participate as volunteers on the programme, we aim to reverse recent trends and take a giant step towards ending new HIV transmission in Ireland."
The launch coincided with the Derek Jarman PROTEST! Exhibition at IMMA. The exhibition showcased the work of noted British artist, filmmaker Derek Jarman, who, prior to his death in 1994, had been living with HIV.
The event also coincided with the 25th anniversary of The Diceman, Thom McGinty, who passed away on 20th February 1995. Often known as one of Dublin's true characters, Thom was a pioneering HIV activist. His appearance on the Late Late Show in 1994 when he spoke openly about living with HIV was a ground-breaking moment in Irish television history.