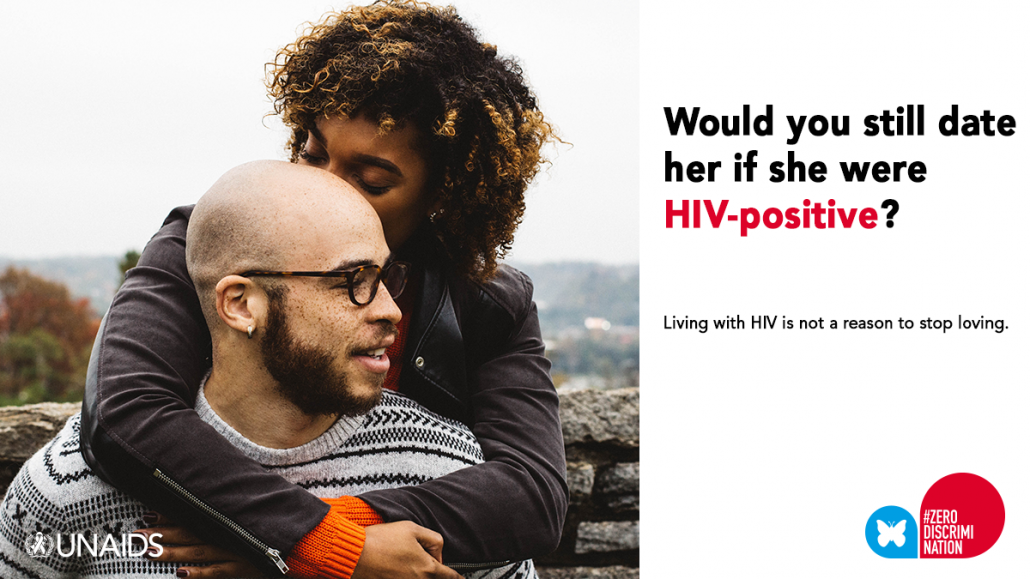 Zero Discrimination Day is a global event which takes place on 1st March annually.  Lead by UNAIDS, the event is a call to people everywhere to promote and celebrate diversity, tolerance and inclusion and to stand together to end discrimination.
It is an opportunity to celebrate everyone's right to live a full and productive life with dignity – no matter what they look like, where they come from or whom they love.
Discrimination is a violation of human rights and must not go unchallenged.  Everyone can be part of the transformation and stand out for fair, equal and just societies.
Discrimination is often based on misinformation or fear of the unknown. By reflecting on people in everyday situations, UNAIDS is challenging people to recognise where everyday discrimination takes place and to take action to stop it.
The 2018 Zero Discrimination Day campaign invites people to ask themselves "What if …" and to reflect upon their own actions.
Follow us on Facebook and Twitter.
Download campaign materials from the UNAIDS website.